This article is archived. Take a look at our
new website
for the latest news from the Travel Massive community.
Kutch Adventures India Connects Travellers with Local Tribes
Kuldip Gadhvi, owner and tour leader at Kutch Adventures India, provides an excellent example of responsible tourism in today's travel industry.
Kutch Adventures helps travellers in India connect with local tribes and communities and offers them true cultural adventures. Kuldip Gadhvi is a part of our Travel Massive Live chapter and lives in Bhuj, Gujarat, India. He has agreed to share the Kutch Adventures initiatives in order to inspire the traveller in you.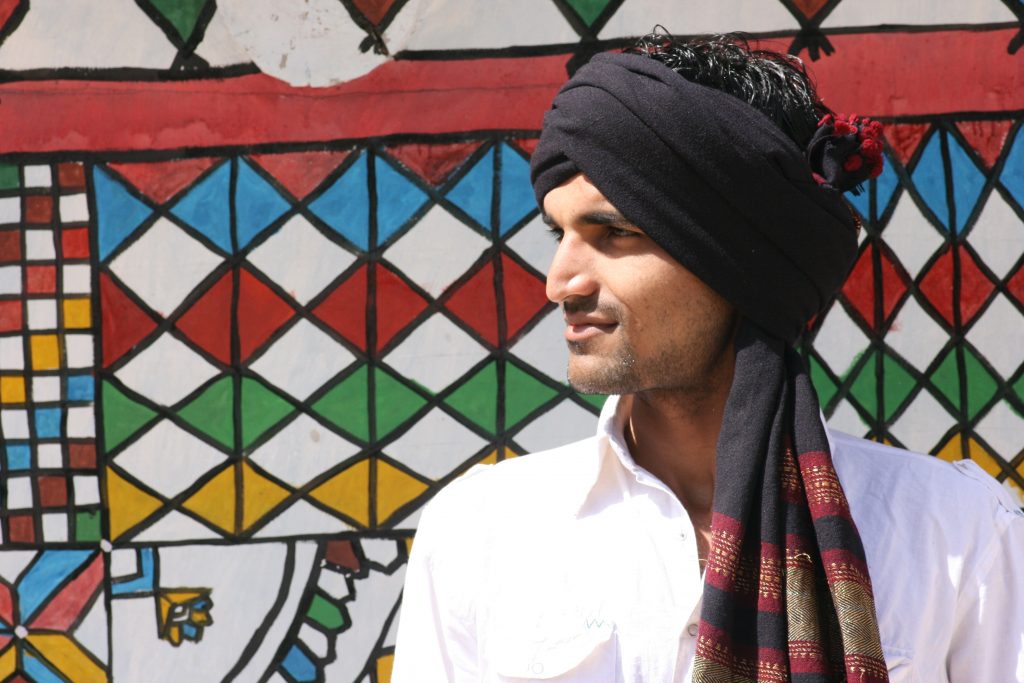 What is your initiative about?
Kutch Adventures India is about offering local cultural experiences to visitors. It started out of passion, love and connection with local communities that I have developed over 15 years while working in various villages of Kutch, Gujarat (Western Part of India). We work as bridge between visitors and locals to interact, learn, share and create lifetime memories in a natural and responsible way.
What inspired you to create this initiative?
My native region-Kutch and its people are culturally colourful and fortunately remain one of the least spoilt communities in India. People must experience this unique region known for its handicrafts, landscape and being home to some of the most traditional communities in India.
Is there a unique story of how it came to be?
It all began for me after the terrible earthquake of Gujarat in January of 2001. The survivors of the earthquake were put in the awkward situation of having to accept aid. At the age of 18 I had to leave my school to help to support my family by working with various organizations for Earthquake relief, rescue and rehabilitation. During this period I came in close contact with the many different cultures and communities of Kutch and began learning about their customs, traditions, faith and beliefs, costumes and most interesting of all – their harmonious existence with their cattle in the Rann (desert) of Kutch.  I became very passionate about sharing my love and knowledge of Kutch with visitors and as a result I started hosting and guiding tours and in 2010 Kutch Adventures India is formed.
What has been your biggest success or accomplishment?
Winning "World Responsible Tourism Award for Best in Engaging People and Culture" at WTM, London in November 2014

Winning "Inspiring stories from destination 2014 at ITB Asia Responsible Tourism event in Singapore
In last 6 years Kutch Adventures India has connected more than 600 hundred visitors with various local communities of Kutch
What has been your biggest challenge?
The biggest challenge so far is finding a way to connect Kutch Adventures India with big tour/travel companies who would only promote tours and activities for money not for the goodwill. We do not want to pay to promote our business, we want to use these funds to support our communities.
Do you have any tips for aspiring do-gooders who want to give back or start their own social project?
My only tip for anyone would be:
Follow your heart in everything you do, and don't measure your success with money. Naturally your actions will have higher chances to inspire others.
How can someone help or get involved?
You can get involved with us by many different ways:
Help us promote Kutch Adventures India on internet if you can

Help us with whatever skill/knowledge you have to help our local communities of Kutch who need your skill/knowledge to promote their small handicrafts business

Help us find platforms from which our voice/objective of responsible tourism can be heard

Visit us on "non-profit" bases to experience this unique culture and traditions of Kutch, India 

Become a brand ambassadors, you don't need to be famous, we just want you have a thorough understanding of our philosophy
---
Purposeful Traveler is a series that profiles inspiring people or projects making a purposeful change to the way we travel. You can connect with Kutch Adventures India on Travel Massive and Facebook. If you know of a Purposeful Traveler who should be featured, email us.
---
© 2011-2021 Travel Massive Global P.B.C.
👋 This article is archived. Take a look at our
new website
.