This article is archived. Take a look at our
new website
for the latest news from the Travel Massive community.
What happened at Berlin Travel Festival
Travel Massive delivered a Berlin Travel Festival Opening night event that celebrated the start of one of the industry's most creative event formats.
More than 200 Travel Massive members attended the event at Arena Berlin, including 25 chapter leaders from Rome, Dublin, Edinburgh, Slovenia, Glasgow, Montenegro, and more.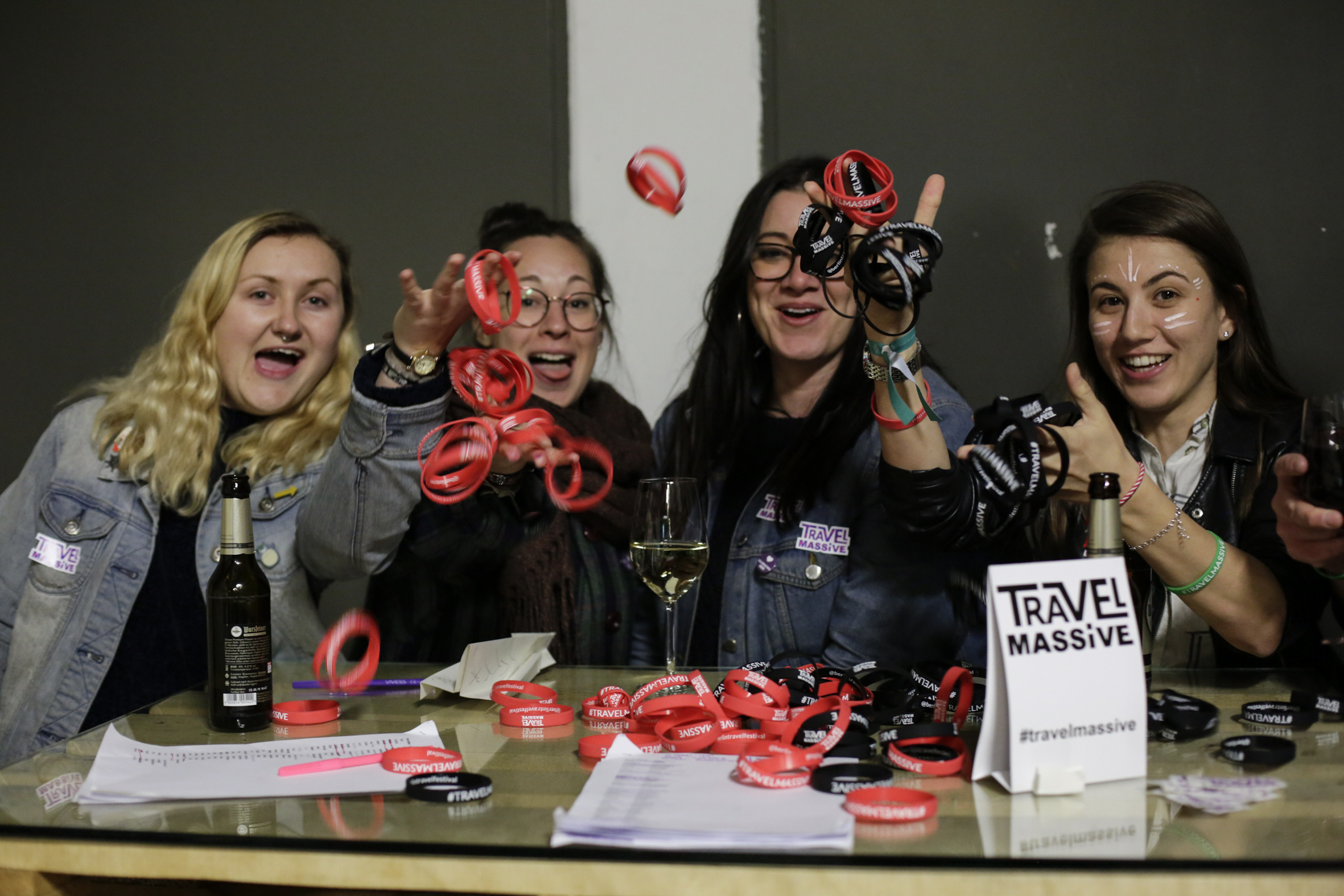 We found our tribe with Once Travel
We teamed up with Once Travel to help attendees find their African travel tribe and connect with fellow members in a new and creative way.
Attendees took a short quiz, and joined a tribe based on their travel preferences. Tribes included Eclectic Erudite, African Aficionado, Dauntless Daredevil, and Passionate Peacemaker. Take the quiz for yourself if you're curious!
"We had a ball meeting so many interesting people from the industry and painting the travel tribes' distinctive markings. We look forward to collaborating with you to experience beautiful Southern Africa!" – Kim Whitaker
Each tribe member was given a tribe face painting unique to their tribe – so they could find other like-minded tribe members at the event.
It was a great success as you can see from the photos – a special thanks to Kim Whitaker, Sophie Bagheri and the team at Once Travel in Cape Town for creating this fun activity that brought members together.
The Annual Paper Plane Competition
This year we built a 30 metre long runway to host our annual paper plane competition (dubbed 'Disco Planes') – complete with disco ball and lighting!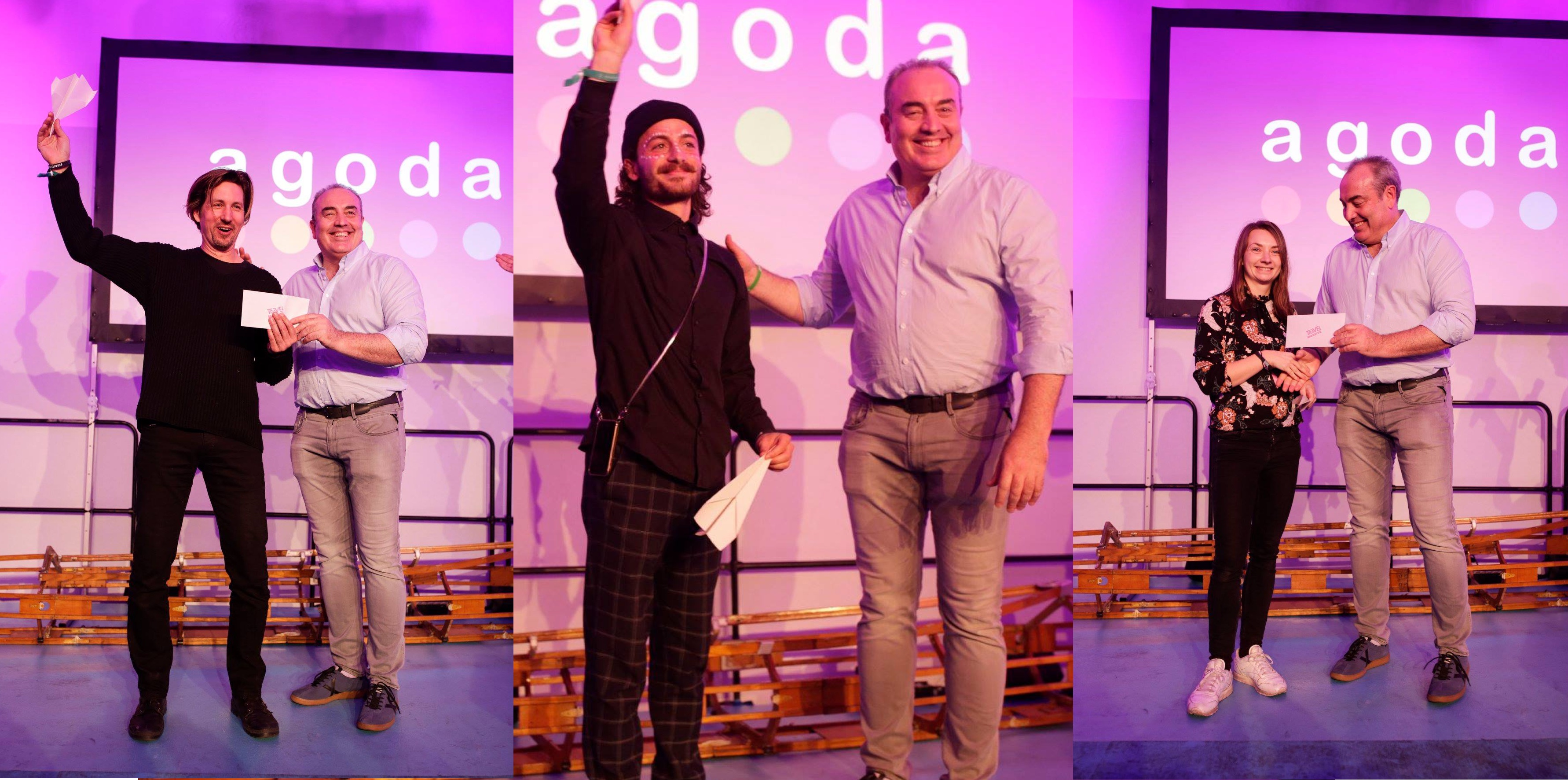 Over a hundred members entered the competition, with three final winners selected. The rules were simple – fly the plane the furthest and land it on the runway. We witnessed many different airplane designs – some more creative than innovative! – including a space age design by Dave Brett that literally went into paper plane orbit above our dance floor (eventually coming back to earth and landing on the runway).
The competition was heated – and we all had a blast. A big thanks to Agoda for providing some awesome hotel stay vouchers to the top three pilots. Thanks also to Tim Hughes from Agoda for bravely judging the proceedings from the the runway and making the call on a couple of tight landings.
(PS: Check out Agoda's affiliate program at partners.agoda.com)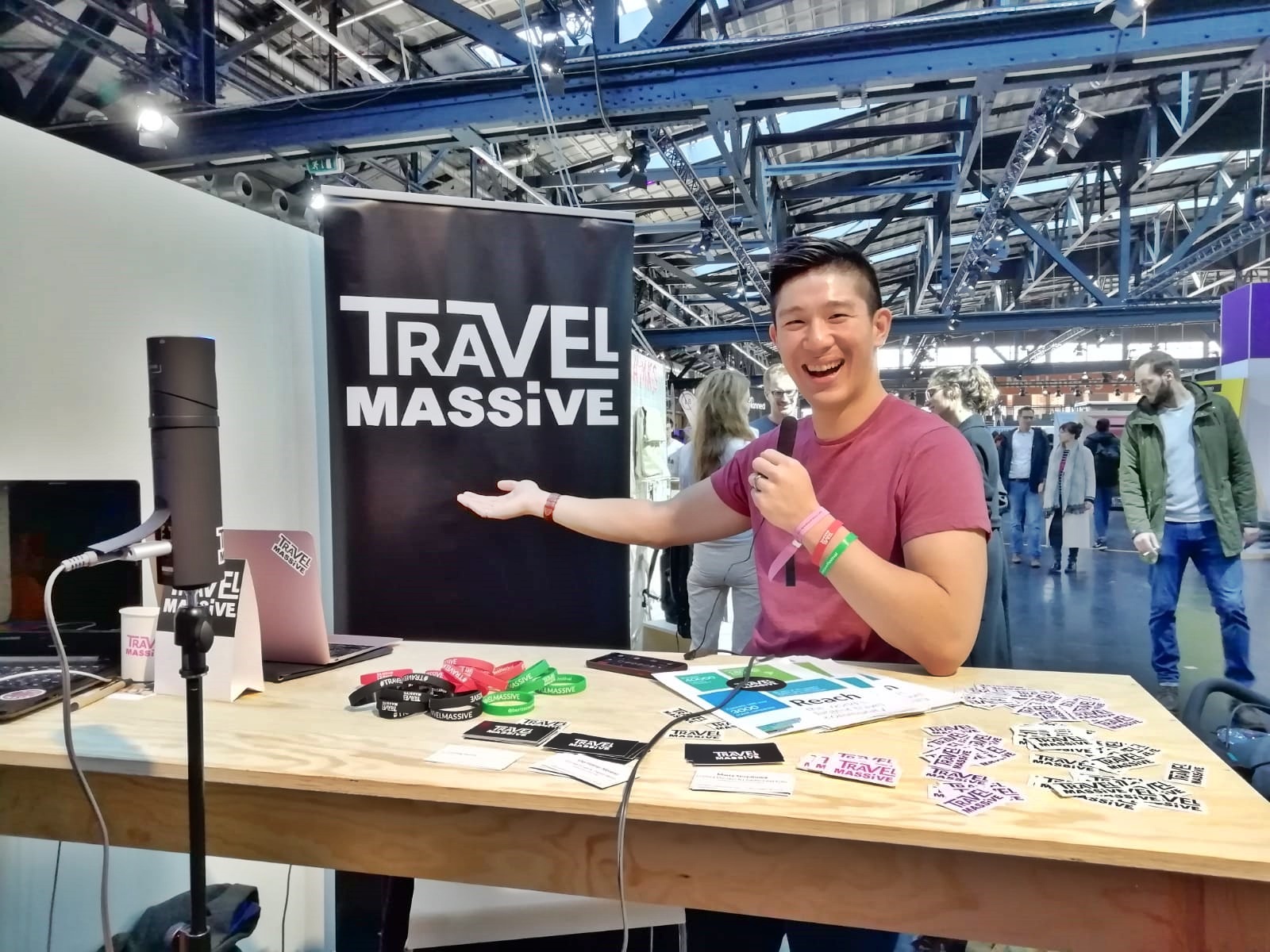 Watch our live broadcasted from Berlin
We went live from our booth at Berlin Travel Festival to meet members and talk about the show – hosted by Will Tang from Going Awesome Places (and Toronto Travel Massive leader) with help from Maria Stoyanova.
Will spoke to dozens of member and exhibitors – including WomenFairTravel, G Adventures, Space and Pepper, WhereAboutNow, WAYKS, Wowanders, Global Convoy, and iAmbassador. Thanks for stopping by for a chat and for those that watched online!
Watch the live stream recording below:
Thanks to the Travel Massive community!
We'd like to thank YOU – the Travel Massive community for coming along and being a part of an amazing few days.
💪 MASSIVE thanks go to Lisa Hübner, Lydia Band, Pia-Marie Opitz from Berlin Travel Massive, Maria Stoyanova from Sofia Travel Massive, Will Tang from Toronto Travel Massive, Hannah Cox from Manchester Travel Massive, Becca Marsh, Joel Chevaillier and Max White from Brighton Travel Massive, and Ian Cumming – founder and CEO of Travel Massive, for helping with the booth and the opening event's organization.
Members really enjoyed the immersive travel VR experience provided by Time Rift Tours – get in touch with Steven Boylan if you'd like to learn more.
Last but mot least, thanks to Dave Brett for leading the convoy for the after party, which was hosted by the St Christopher's Inn, where members continued to network and party.
Photos from the Opening Party
Photo credit: Julia Luka Lila Nitzschke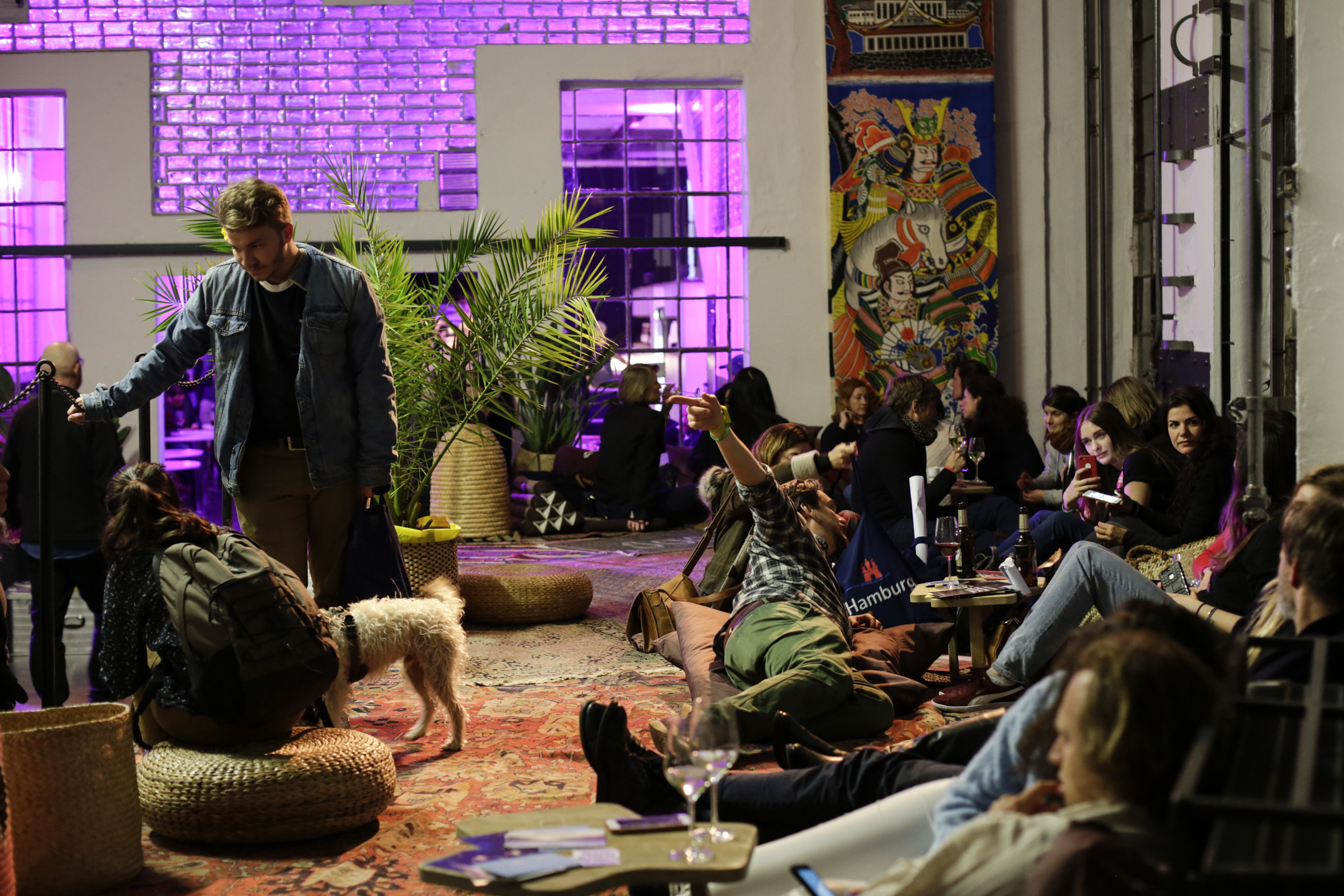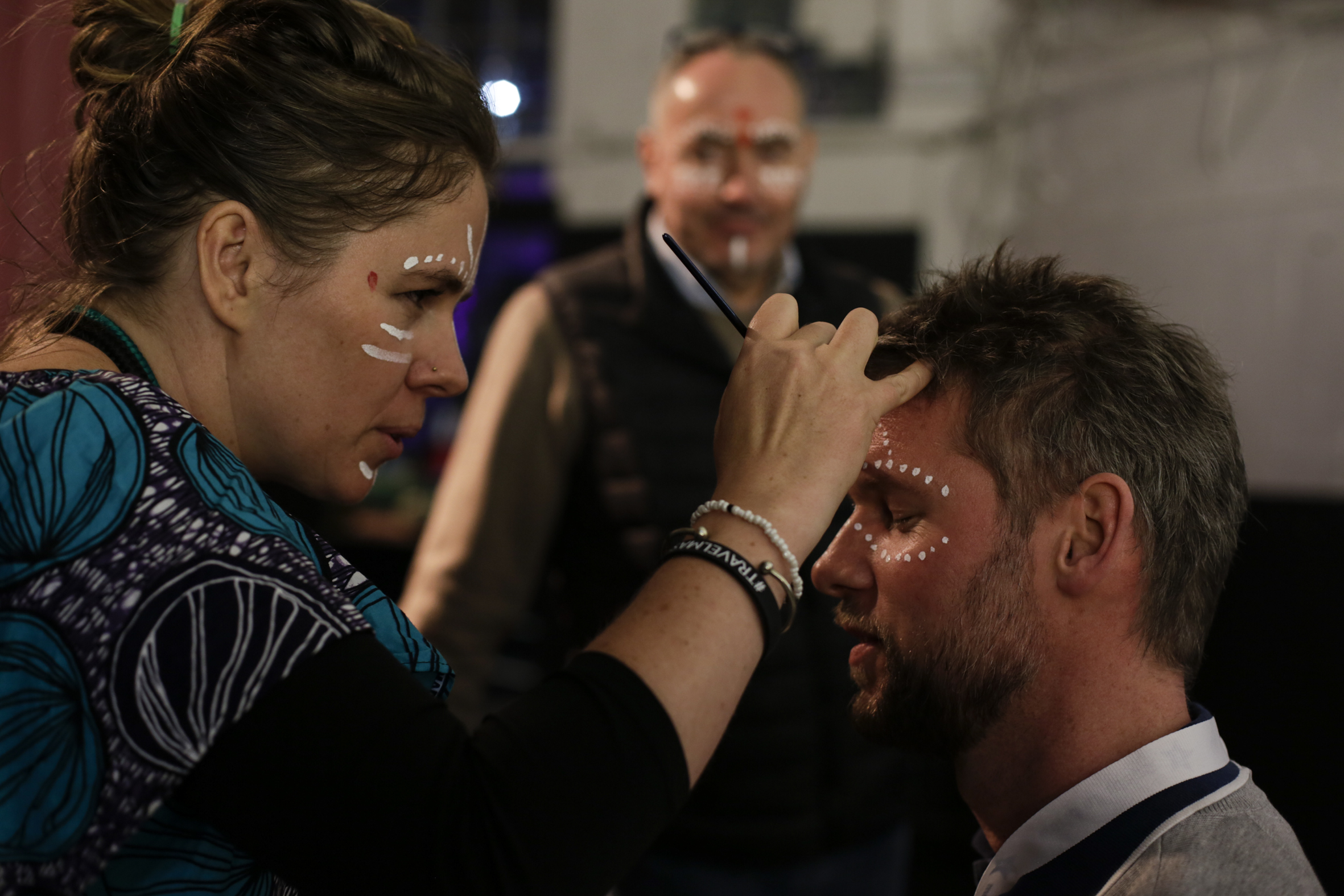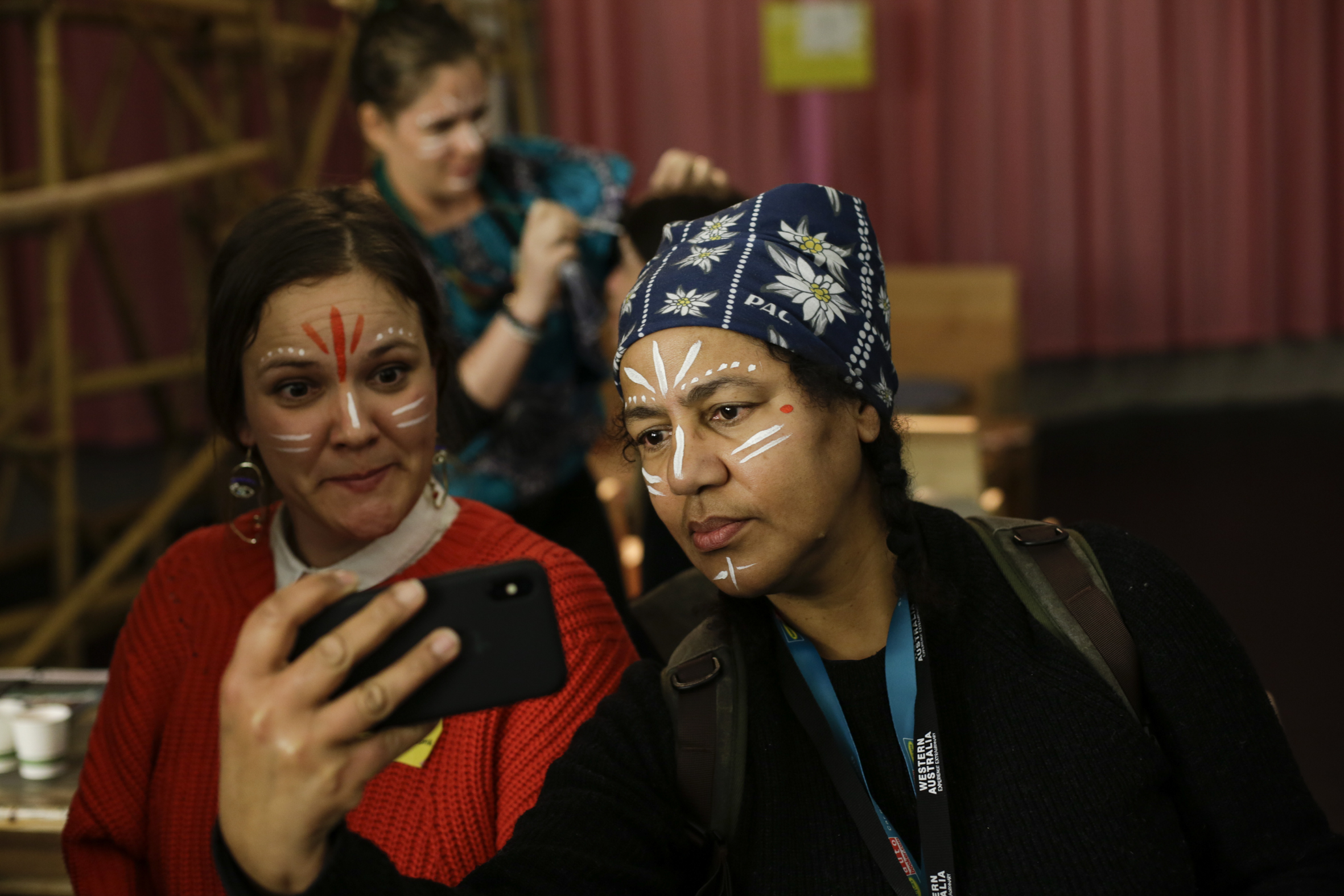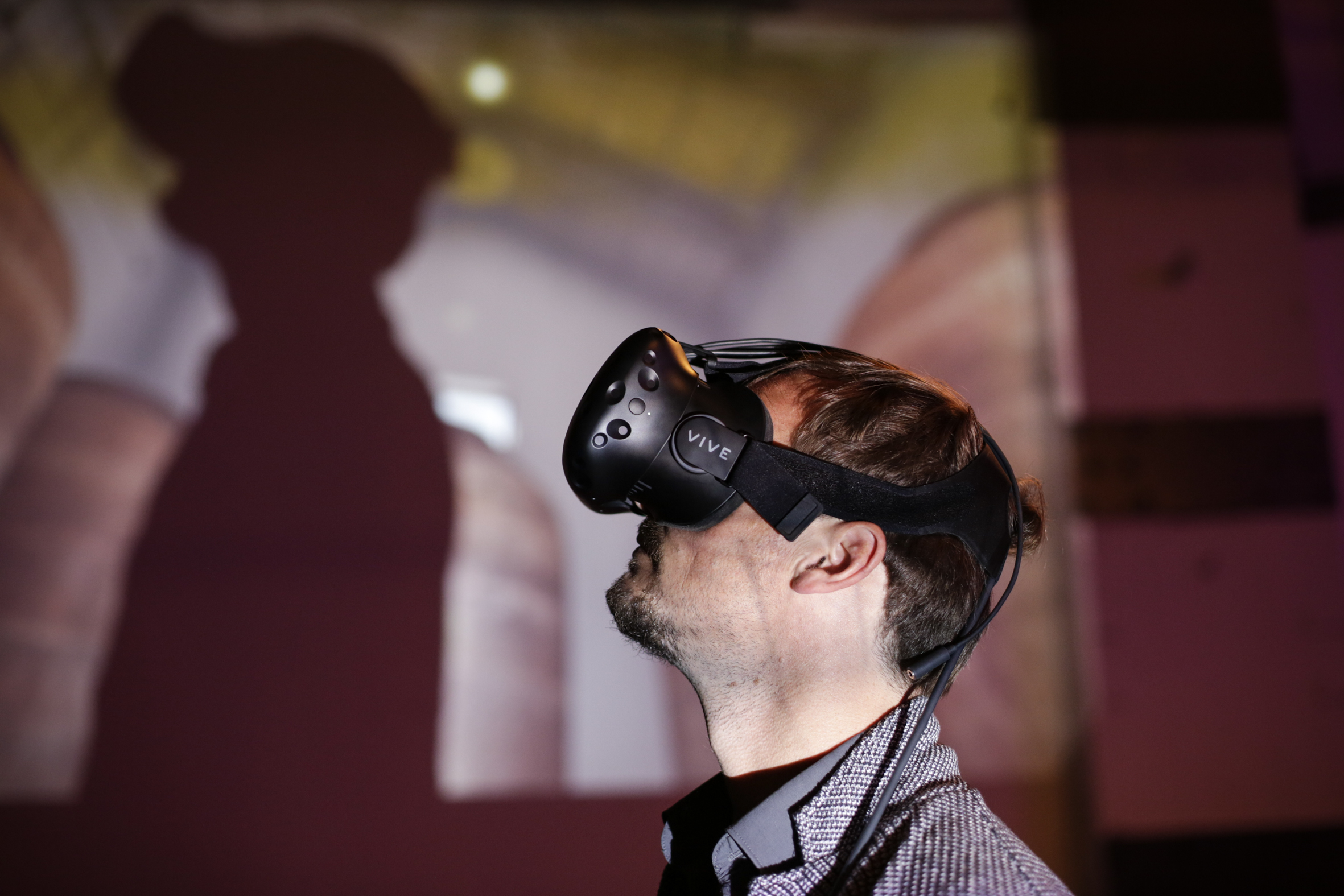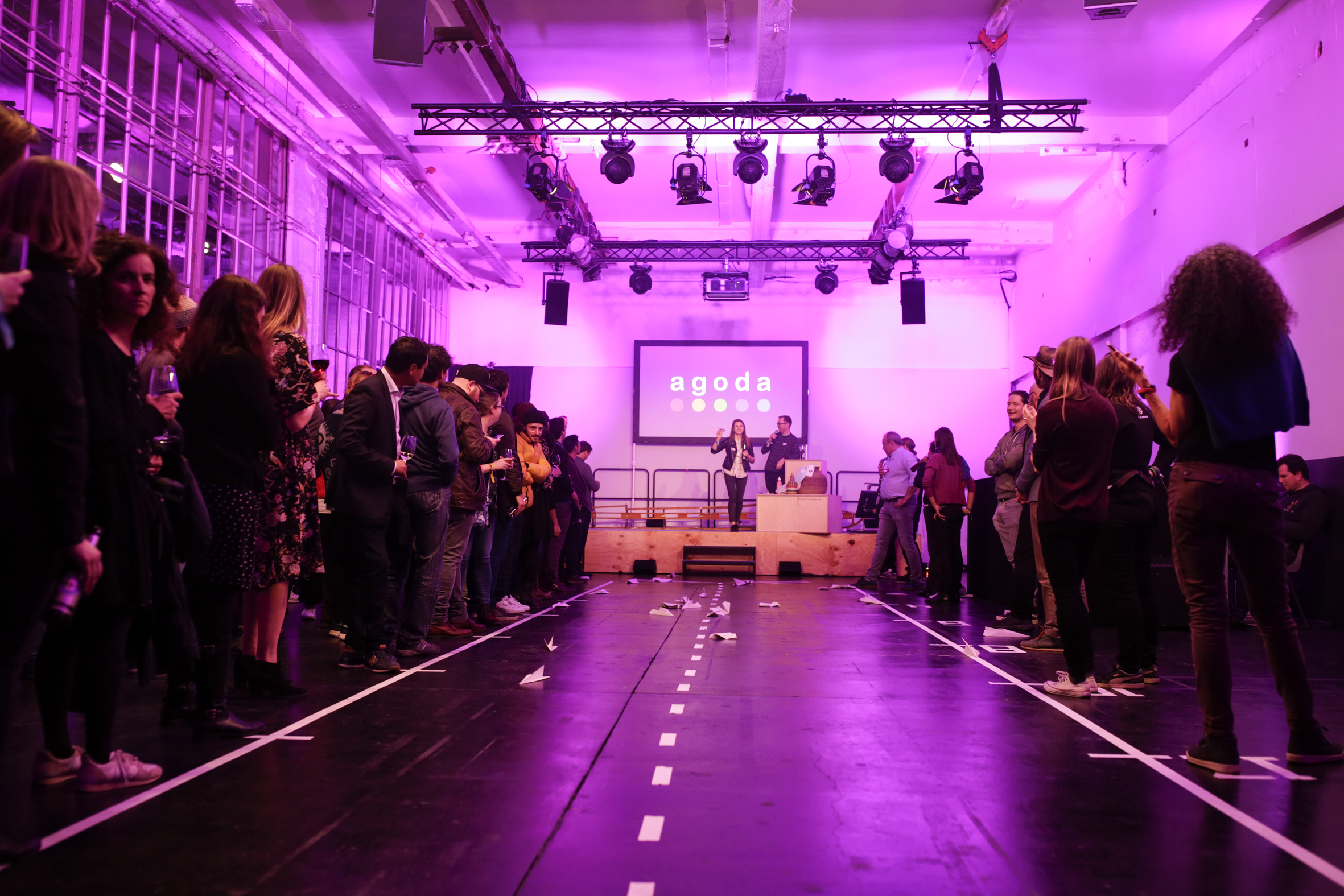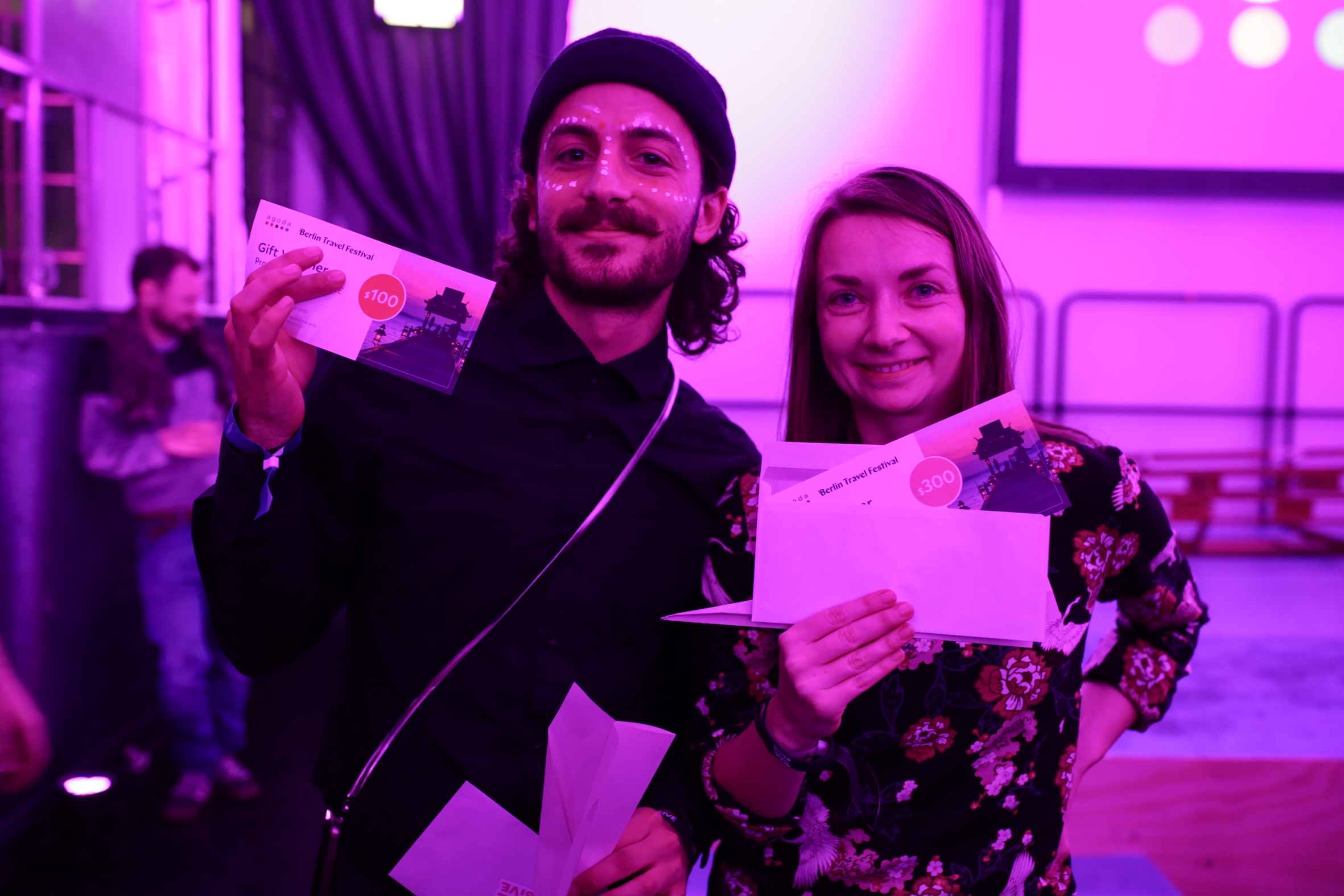 📸 See all the photos on Travel Massive's Facebook page.
---
Don't miss out future events in Berlin – join Berlin Travel Massive to get updates.
---
© 2011-2021 Travel Massive Global P.B.C.
👋 This article is archived. Take a look at our
new website
.